For most patients, a first visit at Family Dental Care of Farmington is usually for a dental cleaning and exam. We will try to have your most recent x-rays sent to us from your previous dentist. This way, we do not take more films than are necessary. You can ask your previous dental office to send those to us by downloading and filling out a "records request form". If you send that to the previous office before you come to see us, we will already have that information on hand! We will review your medical history with you, since many medical conditions affect the health of your mouth. We need to know what medications you take, because these too can have an effect on your teeth and gums. We will perform a thorough examination of your teeth and gums, and the surrounding oral tissues. You will receive instructions regarding how to best care for your teeth at home, so you can keep that "just cleaned" feeling as long as possible!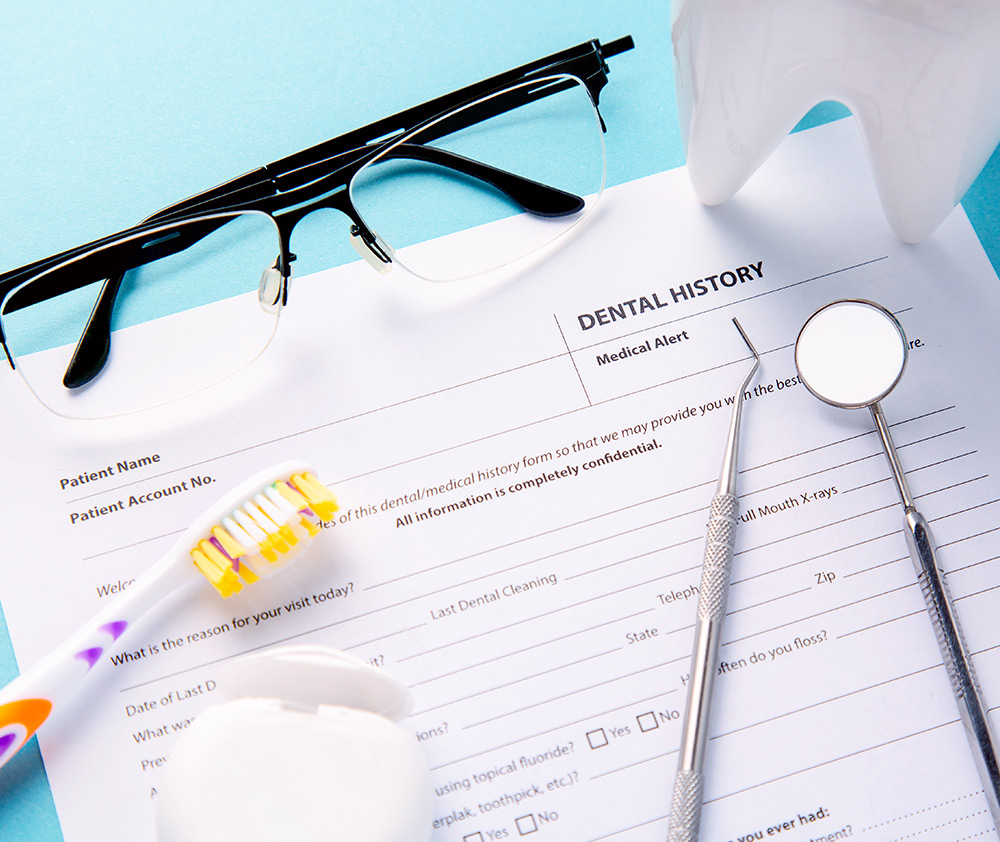 Insurance Information
We accept most insurances!
Many of our patients have dental insurance, which helps to pay for necessary dental care. However, dental benefit plans are not designed to cover all dental procedures.
Our main goal is to help you to maintain the health of your teeth. Sometimes this means that recommended treatment is not covered by your dental insurance plan. If you have any questions in this regard, please don't hesitate to ask.
Dr. Zhang participates with a large number of insurance companies. Did you know that you can come to our office even if we are out of network for your particular insurance? Most patients have at least some questions about their insurance coverage. Let our courteous and knowledgeable staff help you with your questions.
We will verify your insurance coverage
We will submit your insurance claim for you
We will accept assignment of benefits (this means that we allow the insurance payment to come directly to us, so that you only have to pay any deductible and/or copayment)
The doctors are pleased to let you know that our administrative staff, Joanna, Margaret, and Donna, have over 45 years combined experience at our office!
Please keep in mind that your dental coverage is not based on your dental needs, nor on what treatment is recommended by us. It is based on the agreement which your employer makes with the insurer regarding how much your plan pays and what procedures are covered.
Call us at 860-677-8687 to find out if we can work with your insurance company.